If you're looking for an amazing, modern new look in your home or office, you need to look at what float mounted metal prints can do. Float mounted metal prints are stylish, modern, pretty to look at – there are so many words in there that we can add to describe these Next Level prints!
You can have a single image or a collection of them printed and hung in your home, and they are a super classy addition to your walls.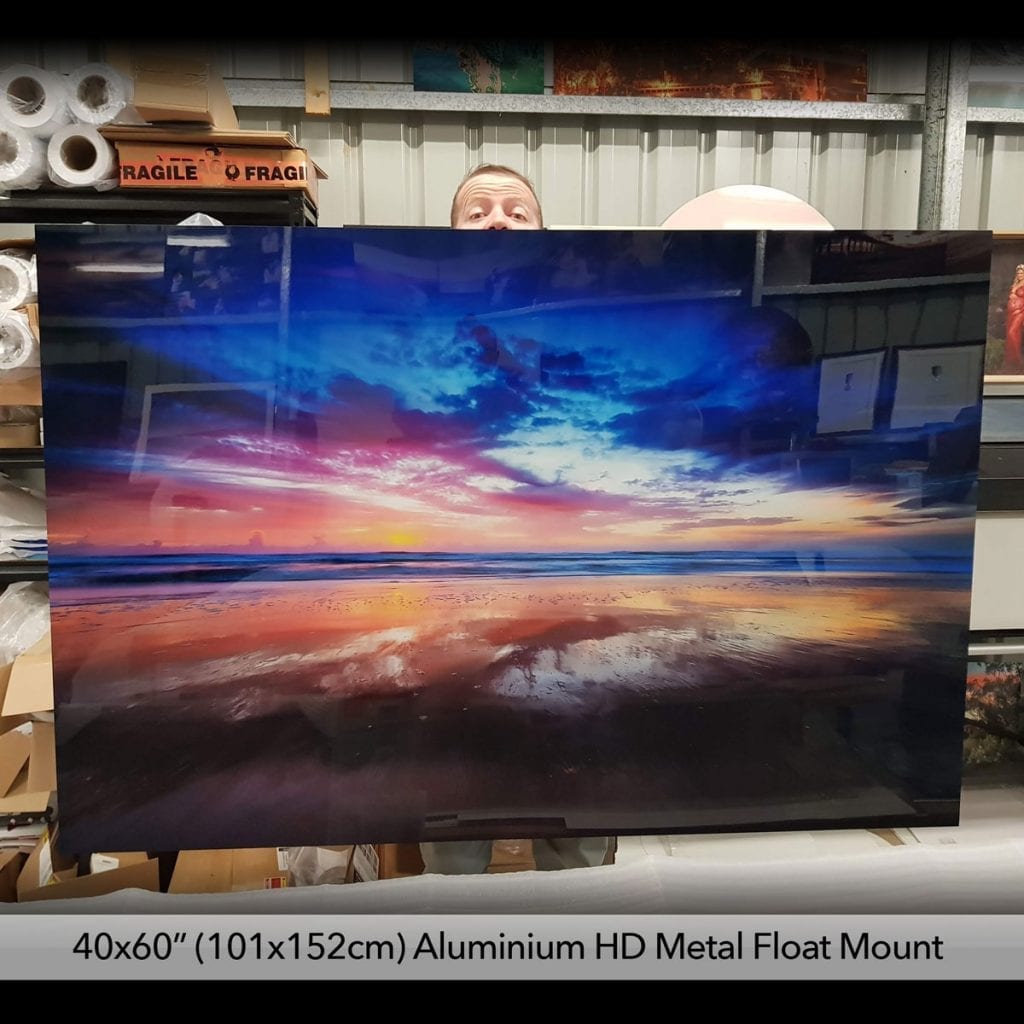 What Are Float Mounted Metal Prints?
Without getting too technical into the magic of float mounted metal prints, they're effectively photographs or artwork that has been printed and fuzed into the coating of the Aluminium Metal then our unique float mount hanging system is attached to the back of the print. The subframe / hanging system is approximately 18mm thick, which then gives your float mounted metal prints the look of a floating print standing out from the walls.
They're classy, and they look like glass, which gives your artwork a far glossier look than regular metal prints and float mounted metal prints appeal to those who want something a little more upmarket.
You can print any photography or artwork onto them, and you can simply upload your images on a computer or via smartphone to have them printed onto metal.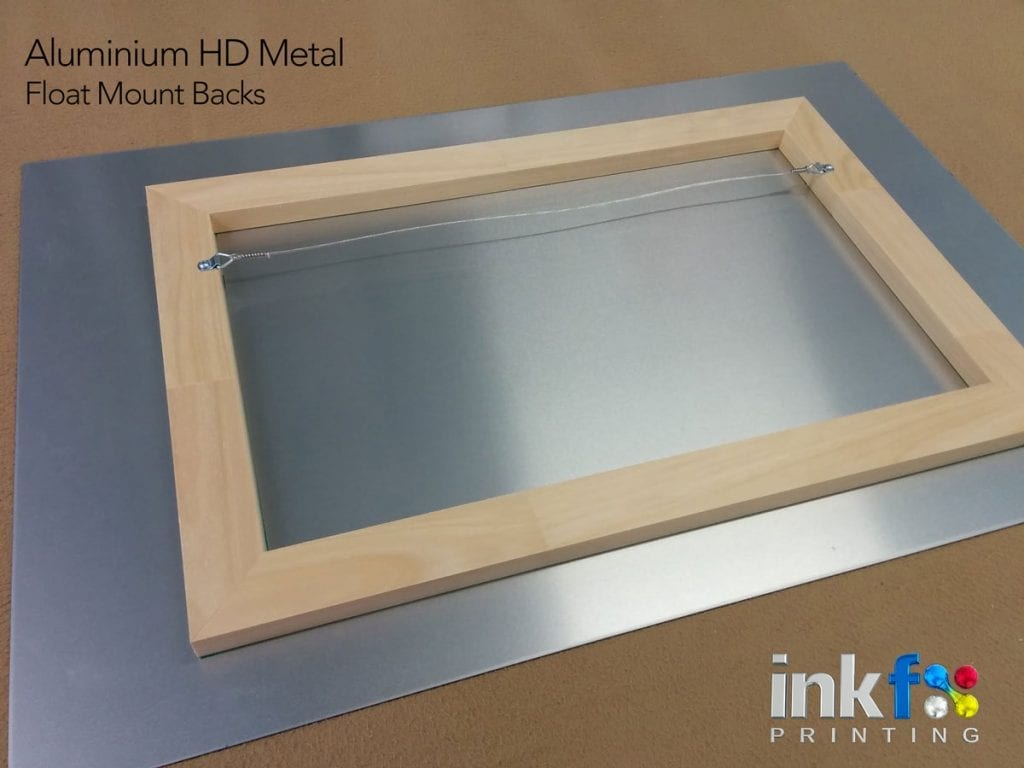 Colour Popping Quality
Float mounted metal prints are – hands down – the best metal prints available today. The float mounted metal prints will pop with vibrant colours, and the image clarity is enhanced and beautiful to look at. The rich, glossy finish can transform your favourite pictures into a piece of floating art on the walls. Our float mounted metal prints are a class of their own, and our achievements in winning Gold Medals in both the State Queensland PICA/Printing Industries & Craftsmanship Awards and the National PICA Awards.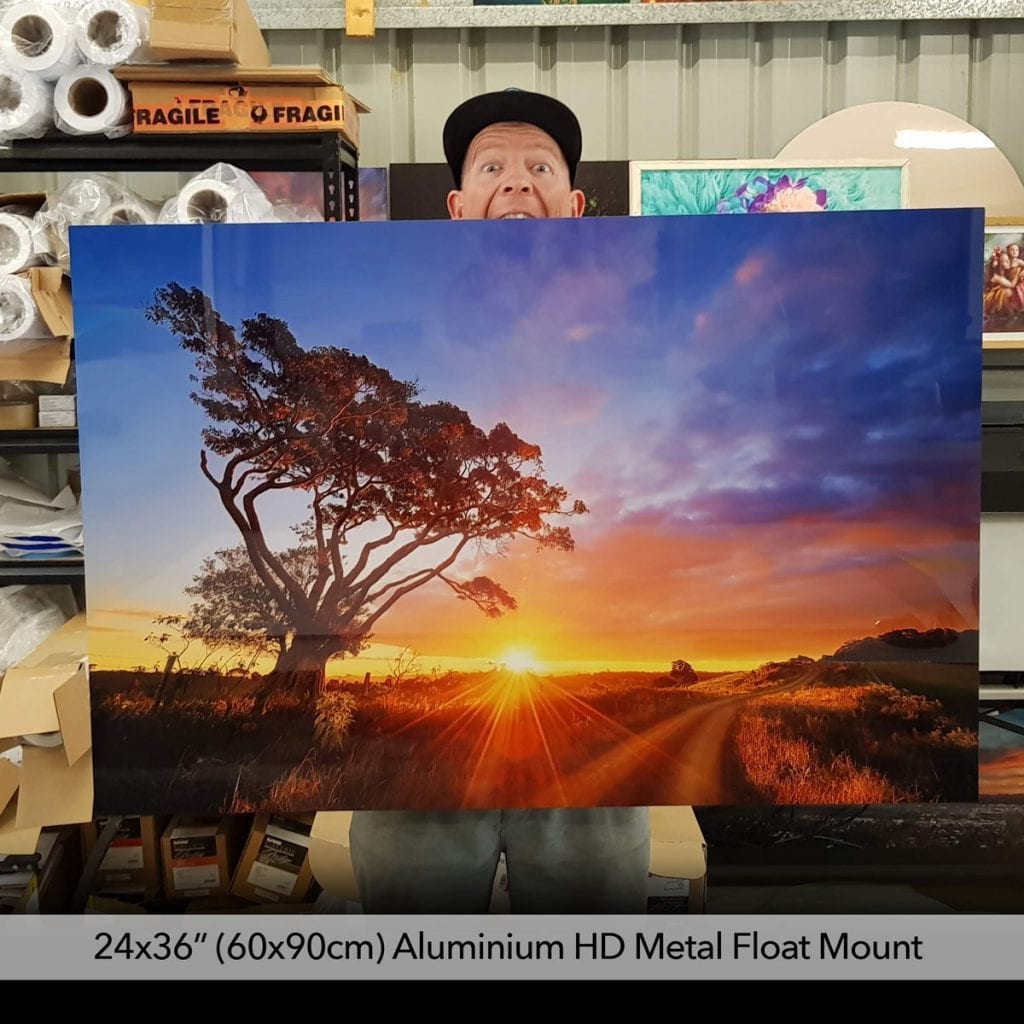 Why Choose Float Mounted Metal Prints?
There are plenty of reasons to choose float mounted metal prints, and here are some of the best:
Modern and fashionable, your pictures will be a talking point in the home or office
They look amazing. Glossy, classy and other adjectives that tell you how gorgeous they look!
Recyclable and stainless, it will keep looking amazeballs for many years to come
Float mounted metal prints are durable, so you won't have to worry about scratching it!
The float mounted metal prints look slick, with the "floating" look making your pictures a talking point.
If it's a WOW effect you want from your pictures, then you're going to be in the right place with float mounted metal prints. It looks like glass, with better clarity. It's light; it's ready to hang and stand out – literally – on your walls.

Chromaluxe Photo Panels are the #1 Choice for Professional Photographers and Interior Designers who can transform commercial and residential interiors into world-class design experiences.
With our float mounted metal prints, you'll find that you've added a pinch of class to your home or office and a touch of vibrancy to everyone who sees it!
This is why at InkFX Printing we are the Professionals Choice (trusted by over 1,300+ Professional Photographers) for all their Photographic Printing needs from paper prints, to Fine-Art Canvas Prints, Slate Photo Blocks, Framing, Framed Canvas and of course Float Mounted Metal Prints and also Framed Metal Prints too!
If you have any questions at all about anything print related we'd be more than happy to help you out. We understand that it can be confusing and even overwhelming at times trying to decide what to print and on what medium, but rest assured we're here for you and happy to help advise on the best mediums for your specific shots.