Aluminium HD Metal 2nd's Sale
Please note the products listed here are 2nd's, there are minor defects in the aluminium panels e.g. small pimples or minor scuffs. In some cases framing the Aluminium HD Metal will completely cover the defect.
There are NO REFUNDS and NO RETURNS for 2nd's, they are on a 'as is' basis. Note: Circle Aluminium's can not be framed!
Our Aluminium HD Metal Prints are in a class of their own. We're proud of our achievements in Winning Gold Medals in both the State Queensland PICA / Printing Industries & Craftsmanship Awards and the National PICA Awards.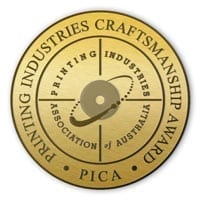 You can expect some serious WOW with this product. It looks a little like glass but with incredible clarity, it's light and ready to hang on the wall.
Our HD Photo Panels are the #1 Choice for Professional Photographers and Interior Designers who can transform commercial and residential interiors into world class design experiences.
They come ready to hang on the wall and are guaranteed to WOW those who see them!
BEFORE ORDERING PLEASE NOTE: Due to the nature of how the metal is printed there can be colour variations from your image/monitor e.g. from how it may look on your screen (which is dependent on the quality of your monitor, lighting where your monitor is, calibration etc etc etc) to the final print. These variations can include a warmer tone, softer image and potentially more contrast just to name a few. It doesn't mean your image will not look amazing! But, there may be a variation from your original that you see on your screen OR other printed products from the same file e.g. Canvas, Photo Paper prints etc will ALL look different.
This is the nature of metal printing by dye sublimation (heat transfer). It is unlike any other printing method e.g. direct from computer to printer which increases the chances of variations due to the multi-step process.
We do NOT reprint jobs because of these variations. When you order Aluminium HD Metal Prints you are doing so understanding that there will likely be some variation to what you see on your screen replicated in the metal print and this is not a reason for it to be reprinted.
If you have never had any aluminium HD Metal Prints done by us here at InkFX Printing before and you have any concerns before ordering a large metal print you would be advised to order a small / sample size metal to make sure it's what you want.
Ink FX Printing Aluminium HD Metal panels are coated using state-of-the-art coating machines. But the coating sometimes contains small imperfections such as pimples, small craters or bumps. We inspect each sheet very carefully and if there are imperfections we place them in the most unobtrusive parts of the image. We cannot remake Prints due to these imperfections unless they are located in a very prominent part of the image. MetalPrints are weatherproof and moisture proof, but they will fade like a normal photograph, so please avoid direct sunlight.
PLEASE READ THE CUSTOMER REVIEWS BELOW for real life customer experiences and view our gallery of images to see examples.