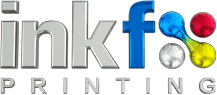 Shane the founder of InkFX Printing was born and bred in Adelaide, Australia. His father was a Printer by trade working in the industry well before Digital technology was around. Shane remembers seeing his father operating printing machines and the smell of the inks as a little kid seeing beautiful prints created & crafted by hand on old Heidelberg letterpress and hand-fed machines. The dinner time discussions and chats often included topics about colour, print, perfectionism and craftsmanship.
Our young vibrant team led by Trade Qualified, Award Winning Professional Shane Goldberg has been photographing, reproducing amazing images, printing, designing and keeping up with the latest trends in the industry for the past 25+ years throughout Australia and the World.
Our team are all either Trade Qualified Photographers, Graphic Pre-Press and/or Digital Printers and Sign Writers. The Experts Team have been specialising in Fine-Art Canvas Prints and Fine-Art Giclee Printing for many years and are continually growing the range of display options for images.
We love bringing new ideas to life when it comes to photos. We understand what it is YOU want, simply because we want the same. Colourful Images, Pure Black and White Prints, Touch Ups without having to ask for them, Images on your walls and in your space that GET TALKED ABOUT and that LAST!
Ink FX Printing is a well established 'bricks and mortar' business that has grown into the online world and moved away from the expensive and old retail world.
Thrilled at knowing we can offer better deals, faster turnaround and send our photo products all over the World so everyone can have Amazing Photos in their Life that Last!
Over the past 15+ years Shane has produced many Photoshop Instructional DVD's and self published books and sold tens of thousands of copies worldwide. He is an Adobe Certified Expert and master retoucher.