When ordering at InkFXPrinting.com you have 2 ways of uploading your images for your order and they're both really simple!
Firstly when you are adding your products to cart you can upload your images at the same time, the uploader below is just under where you choose your product size and product options. You can do as it says by clicking on it and then selecting your files OR you can drag and drop them onto the uploader. This is
Step 1 – Selecting Your Files to be uploaded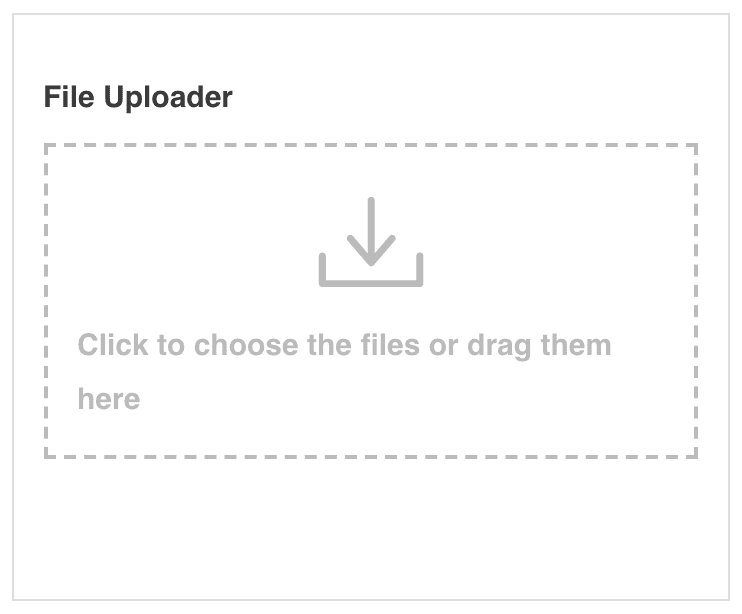 So, what happens once you have selected your files? See below how it looks.
You will see that you can 'Delete Selected Files' OR 'Upload Selected Files'.
This just gives you the chance to change your mind, e.g. remove any of the selected files for upload before you commit to upload them.
Once you're happy and you have selected your correct files from your computer / device. Click the UPLOAD SELECTED FILES Button.
NOTE: YOUR FILES HAVE NOT BEEN UPLOADED UNTIL YOU CLICK THE UPLOAD SELECTED FILES button!
Step 2 – Upload the Selected Files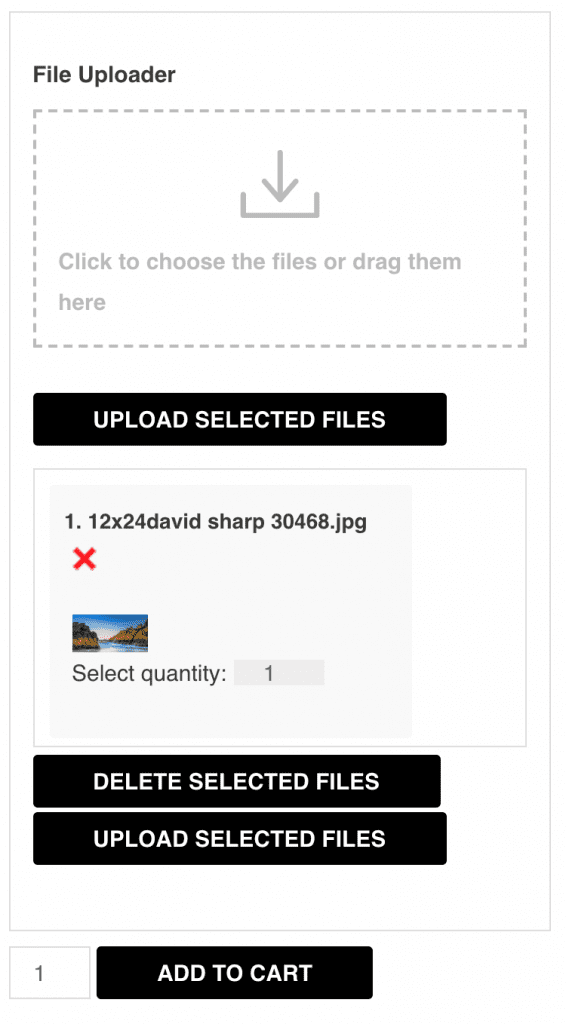 Once you have clicked the 'Upload Selected Files' button you will see the progress bar of your file(s) uploading. See below
Once it is 100% complete and has uploaded you will see. Something like the following. It shows your Image file and just an option to Delete it if you want. BUT the Upload Selected Files Buttons are no longer visible as the file has been uploaded successfully.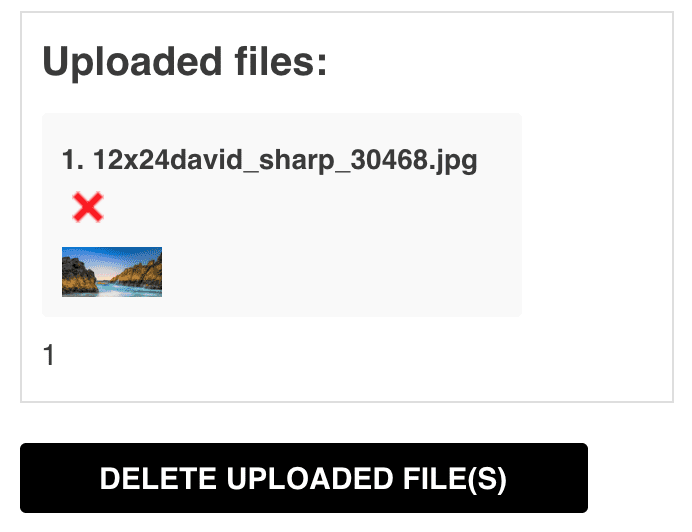 Step 3 – Complete your order and Checkout
So once you've uploaded you can then click the 'Add to Cart' button you can complete your order. This is how my Cart looks now with the thumbnail of the image.
Secondly, you can complete the purchase without uploading at the time of ordering and then you can upload your images after by logging into your account and click on your Order History (see below)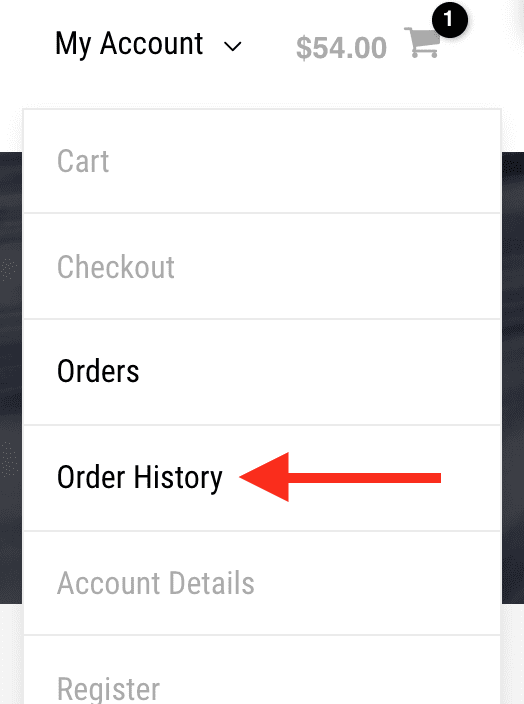 Locate your order and click on the 'View / Upload' button next to your order.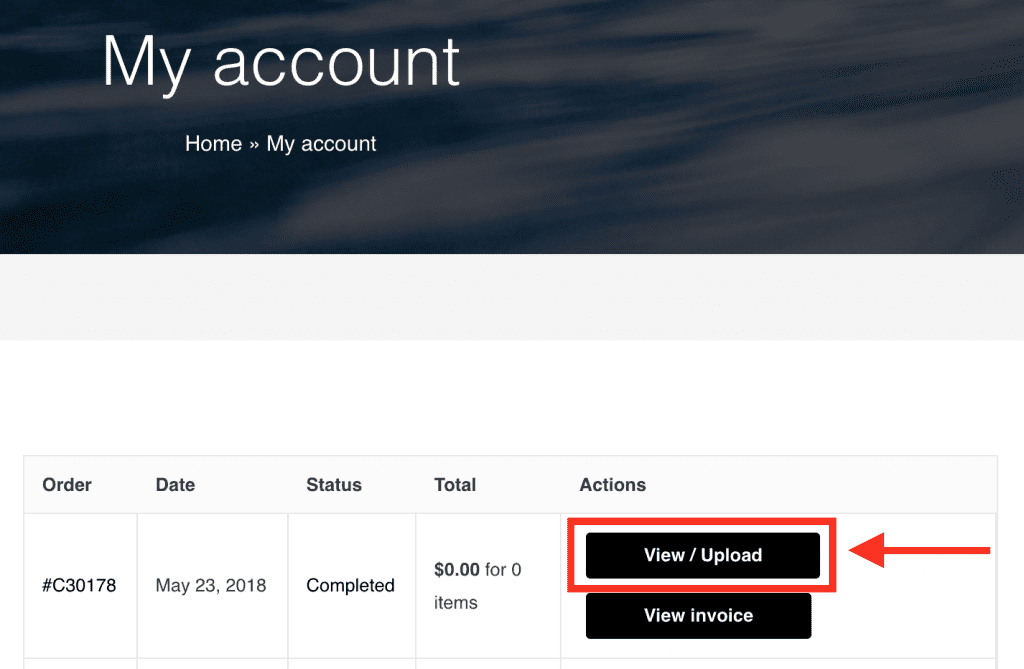 If you have older orders pre-dating our new (current) website. Then please dropbox your images with your details to us and we can download your images for those older orders that way.
Leave a comment below if this was helpful or any feedback about this post! 🙂 Thanks groovers.