Here's what others have to say about working with us at InkFX
Ink FX Printing® Client Reviews
---
"Hi Shane, As a first time customer of yours, I would like to say a BIG thanks to Zac and your team, Zac made the process easy for me, you guys got the prints done super quickly for me, and I have received them up in Darwin with a few days to spare before my event.And the print quality – Wow.
The metal prints look great, but I had really high expectations so they weren't as much of a shock to me as the canvas prints. I've never seen Canvas prints that are done that nicely.I don't know if you got a chance to see them before they went out the door, butthey look absolutely incredible. I've always hesitated selling Canvas prints to people because it usually doesn't do my photo's justice. No more!A BIG THANK YOU!
Dan Courtney
Professional Photographer
Durack, Darwin, Northern Territory Australia
---
"Hi guys, I recently purchased 6 canvas prints and 1 Metal Print (Aluminium HD Metal) in the Shane's Birthday promotion. Have received them yesterday and felt the need to let you know how happy I am with them. The quality of workmanship is outstanding. Colour content was perfect and definitely the best work I have ever seen..
Thank you to everyone.
Kind regards,
David McLean
Professional Photographer,
FNQ Photography, Queensland
---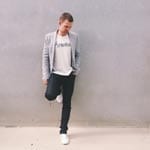 "Hi Shane, Just a quick one to say Congratulations on your Gold Medal Award at the recent National Printing Awards event! Amazing work. I also wanted to send a HUGE thanks for getting the landscape canvas turned around and delivered in such a quick time.
It arrived at 5pm Friday arvo and it managed to raise a few hundred dollars at the auction on Saturday, which went towards a trust fund for 2 little girls who's mum and brother died in a car accident (I went to school with her) So big thanks to you guys and please let me know if there's anything I owe you.
Lastly I delivered the large 1500 x 1000 canvas of the couples wedding dance and they absolutely loved it.
I was super impressed by the quality of print at such a large scale and look forward to printing some more large canvasses soon.
Really appreciate your work and help with everything, it's amazing dealing with a company that takes such pride in not only their work but their customer service also.Hope everyone there at InkFX has an amazing day! Cheers
Chris Robert
Professional Photographer
Burwood, Victoria, Australia
www.christopherrobert.com.au
https://www.facebook.com/christopherrobertphotography
---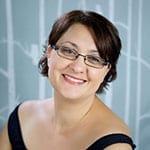 "I just wanted to let you know how grateful I was to receive my two 20×24 inch canvases today!
They are exactly what I wanted, especially when I had previously had these images printed elsewhere and the results were dull and inferior!
The colour of yours is so beautiful and rich, just the right amount of gloss, professionally and carefully packaged, very quick turnaround, and – well – wow!
I was further impressed with your service when you rang me before printing, to check my requirements when you weren't sure, and to advise me about your products and give personalised solutions to those issues.
I plan to have more work done through you in the future. Your product is second to none!"
Michelle Gibbons
Beaumont HIlls, NSW Australia
Adoria Photography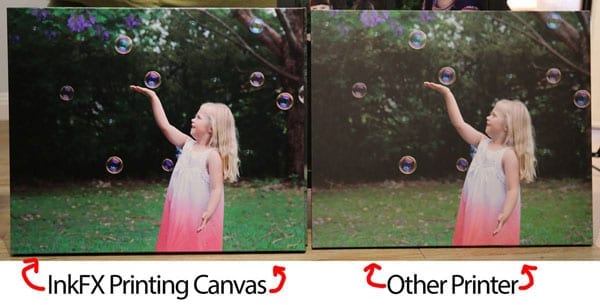 ---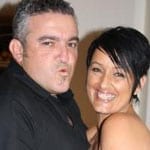 "Received my 10 canvases today, just wanted to let you know "YOU ARE AMAZING"!! Your workmanship is brilliant, your Customer Service is one of the Best I have EVER received.
Definitely looking forward to working with you from here on in."
Maxine Ovelar
Professional Photographer
West Hoxton, NSW
Australia
http://www.maxineophotography.com.au/
Maxine O's Photography on Facebook
---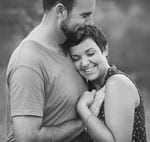 "Absolutely love these guys.
Every canvas is perfect and Shane is brilliant to deal with.
I will never use another company 🙂"
Beth Fernley
Professional Photographer
Telopea, NSW, Australia
Beth Fernley Photography
http://www.bethfphotography.com.au/
https://www.facebook.com/bethfphotography
---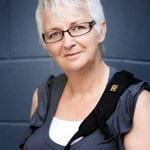 "Just wanted to say a big thank you to Shane and remind everyone that not only does he do mighty fine work, but he's an absolute legend!
Gotta love a supplier with a "can do" attitude."
Cheers
Eve Wheeler
Professional Photographer
Photography2envy
Murwillumbah, NSW, Australia
https://www.facebook.com/photography2envy
---
"I wouldn't go anywhere else. So incredibly helpful & the prints are absolutely breath taking!"
Elizabeth Misson
Kambah, ACT
Australia
---
"Thank you so much for the fantastic service. I am amazed at the quality of the canvas i had purchased, it was finished beautifully. I had taken some photos of my friends new born son, and decided to get her a canvas of one of these shots for her birthday. She loved it and kept commenting on the quality and finish. I will be getting more done through you in the future.
The BEST Customer Service and Product EVER!"
Letitia Sharp
North Lakes, QLD 4509
Australia
---
"Had two different prints made just before Christmas on Metallic Pearl and Silk/Lustre Paper. They came up fantastic in print.
They looked so much more alive as a print than a picture on a computer screen. Well packaged and prompt delivery."
Wayne Elvis Woodall
Kangaroo Flat, VIC
Australia
---
"Incredible speed and fantastic customer service is my first experience with Ink FX Printing.
Absolutely incredible service and even better quality….only ordered these midnight Wednesday and in my hands on Friday!
amazing….thank you Shane. I'll be back for more…."
Jason Hay
Landscape Photographer
Sippy Downs, QLD
Australia
---
"Thanks so much for my amazing canvas. It is brilliant! I have used other printers in the past and been disappointed but never again.
It looks great and you have done a wonderful job.
Be assured of my return business and I will recommend you to everyone I know."
Michelle Townend
Portrait Photographer
Chelsea Heights, VIC
Australia
---
"Hey Shane, i just received my print today on Aluminium….. All i can say is WOW!! Unreal quality!! Not just on the front where the picture is printed but also on the back, it comes ready to hang and looks so professional!!
I tip my hat to you sir and your business. Ive tried other little places for prints but nothing compares to the Quality and Workmanship that comes out of your "shed"!!
You have a valued customer for life and i will deffiantly be pointing people in your direction!! #chooseinkfx #nolookingback !!
Regards
Cameron
Professional Photographer
Camz Photos"
Toowoomba, QLD
Australia
---
"Hi Shane, I received my prints this week. Once again I was blown away with your standards and quality. As mentioned in an email to you, I had a picture printed by another company that had outsourced it to China and had been disappointed with the result for over 12 months.
When I decided to reprint with you, I did so based on other prints you had done for me. Some might say it was a waste of money to re-do the pic but as you can see by the attached photo, it was money well spent.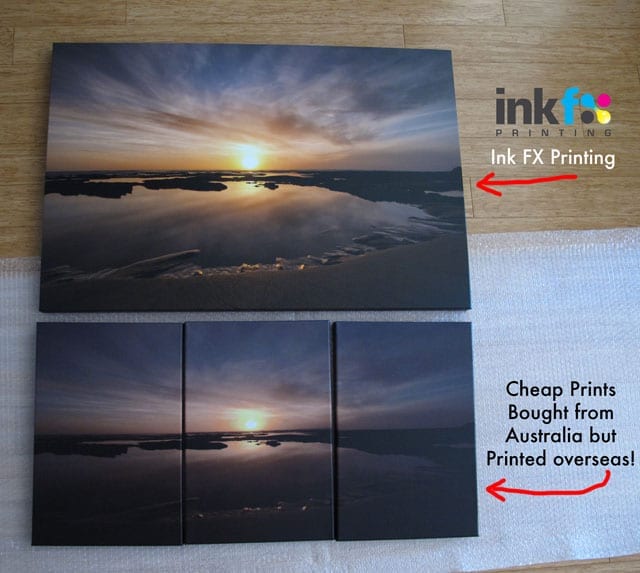 I was speechless with the detail that was brought out, the depth of colors and the quality of the material, the finishings.. all superb. I had also paid for the other company to tweak the pic, which I doubt was ever done. Even my teenage son was blown away with how beautiful your print has turned out… if you know teenagers, anything more than a grunt is a good thing.
So if anyone is thinking about printing with you and wondering if it is any better than those cheaper companies, just look at the difference of these two pics and judge for yourself. Thanks again Shane for your service, it is always above and beyond."
Cheers,
Tracey Weston
Tootgarook, NSW,
Australia
---
"Wow wee!!! I just came home to find my canvas order has been delivered!
I cannot put into words right now how bloody awesomely impressed I am with them!
The Quality is Amazing, thank u so much! You will be getting more orders coming from me that is for sure!!!"
Nicole Gordon,
Professional Photographer
Mt Gambier, South Australia
Australia
---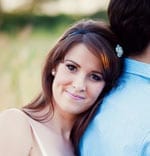 "Hi Shane, Thanks so much for the canvas I ordered last week.
The client absolutely loved it.
Your service and speed is what makes your company a cut above the rest!
Kind Regards,
Larissa Dening
Larissa Dening Photography
Professional Photographer
Wooloowin, QLD, Australia
---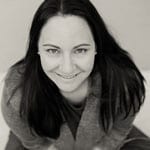 "Hi Shane Received my third lot of canvases from you today. Thank you! Really happy with them as always, my clients were over the moon too.
The quality is obvious, but most of all I am most impressed with you enthusiasm and commitment to fantastic service, not to mention your sunny disposition!
I have never before had canvases printed and delivered so promptly. Pleasure doing business with you!
BTW, Happy Birthday
Warm regards Nonie"
Professional Photographer
Nonie Marie Photography
https://www.facebook.com/NonieMariePhotography
---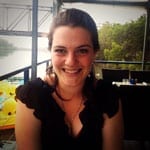 "I can't rave about you enough you know! I've just moved to Coffs as you know and I have had a look at local canvas and printing for quality comparison sake and I'm not sorry to tell you
I'm sticking with you! Your service, quality, colours and general awesomeness will never be matched.
I appreciate everything you do for me and my little business. If anyone wants a recommendation all you have to tell them is your clients are 100000% happy with what you print that they are more than comfortable to ship directly to their clients. No double handling.
I don't do that for ANY of my other suppliers.
Love your work and SO glad you were recommended to me. Lots of ideas for Coffs and once I start getting everything up and going again I'll be keeping you busy again.
Take care and thanks for everything- seriously. XXX Jules"
Professional Photographer,
Oregon, USA
Capturing Essence Photography
https://www.facebook.com/CapturingessencePhotography
---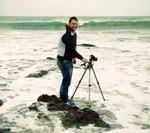 "Shane, I Received my Canvas of Mt Roland, Tasmania yesterday, and would just like to personally thank you for once again Supplying a truly magnificent product. People have said to me, Jason why get them printed in Queensland??
Harvey Norman and Kmart do them…..I say mate, I have 28×42 inches Of pure QUALITY sitting right here in front of me and every time I get a print the size and quality are always the same!!
I am only an amateur, but you guys at InkFX show me that we little guys can produce top quality images and it gives me great confidence in continuing the long journey of learning this wonderful trade, I am just so glad I found you in the early stages of learning!
Thanks once again mate onto the next project.
Cheers Jason"
Jason Stephens
Amateur Photographer
McKay Timber
Prospect Tasmania, 7250
---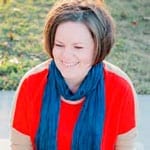 "Shane and InkFX have NEVER once let me down. I've ordered over 20 canvas prints and other smaller prints and the quality is ALWAYS exceptional.
I've never once had to ask for a reprint or wonder if InkFX is using quality products – the proof is on the studio and client's walls.
My clients even mention how wonderfully their canvas prints have been framed and how gorgeous they are.
I've encouraged other Pro Photographers to use InkFX and I hope they stay with Shane's services as long as I will.
I won't be going with another printer ever again!!!"
Hope Copeland
Professional Photographer
Canberra, ACT
www.hopecopeland.com.au
www.facebook.com/hopecopeland
---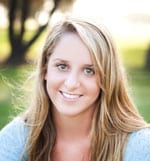 "A big thank you to Ink FX printing!! Working in the photographic industry, I want the images that I present to my clients to be perfect and Ink FX does not dissapoint!!
The prints I have purchased are exceptional in quality!
After having printing errors with other pro labs, it was refreshing to see my prints exactly how I wanted them to look, from the very first print I received from Ink FX.
I also won a 20×30″ canvas in one of Ink FX's competition's and received the canvas the very next morning, delivered straight to my door!! You can't beat that kind of service!
The quality, finish and presentation of the canvas is even better than I had expected!! I will definitely be recommending your services to others and look forward to getting more of my images printed through you in the near future."
Monica Perritt,
Horizon Studios
Gold Coast, Queensland
https://www.facebook.com/horizonstudios.com.au
---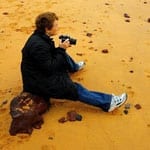 "Shane I have received my canvas print and am blown away by the quality and feel of the product.
The image almost glows! The fact that you gallery wrap your canvases makes your product stand out from the crowd also.
It is a 'must' as far as I am concerned, and have been trying to find someone who can combine high quality workmanship with this feature!!
The other two quality touches that I really appreciated were wire to hang the image, secured with phillips head screws (not just cord stapled on!) and the more sturdy, wide frame which allows room for artist details on the back.
Congratulations – superlative service and quality! Whenever my photography mojo is flagging, I dig out your DVDs and work through another tutorial – a sure way to fire the creative juices again!!I am delighted to recommend your product to all my photography friends!"
Rosalie DalePhotographer,
Sydney, NSW
http://rosaliedale.redbubble.com/
---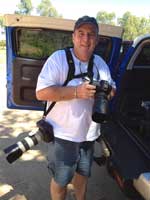 Hi Shane, Very very happy with print/canvas, SENSATIONAL… thanks so much.
Have just put Canvas on display in a shop in Palm Cove so hoping to sell it and get some orders.
I really look forward to ordering some more prints off you.
I'll stay in touch. Thanks mate,
David McLean
Professional Photographer
FNQ Photography
Cairns, Queensland Australia
http://www.fnqphotography.com/
---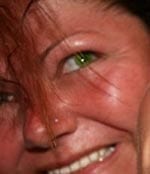 "OMG Shane, I just received my printed canvas prize from your competition and it looks absolutely sensational – I can't believe it looks better than I even imagined.
Can't wait to get some more done. Thanks again so much for running the competition!
Love it, Love it, Love it !!!"
Andy Garlepp
Box Hill North, Victoria, Australia
---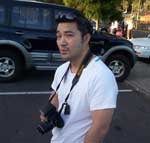 "Shane, we're absolutely delighted with the canvas print! The kids love it because the colours were amazingly vibrant, I'd say better than any photograph.
And I can't believe how fast it got here.
We will definitely come back for more prints.
Thanks heaps!"
Casper Yeow Adelaide, South Australia
Australia
---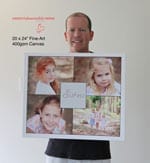 "My canvas arrived today.
It is awesome! I love it.
Thank you so much. Will definitely refer people your way for the fast and friendly service I have received!!!"
Analiese S.
Professional Photographer Castle Hill, NSW
---
"Hi Shane, Thankyou so much for the canvas prints and pics. Most people probably don't burst into tears when they get your work, but our dog passed away a few weeks ago and the prints are so perfect to remember him by.
Thanks also for taking the time to talk to me about the setup over the phone, I know you must be really busy so it made your level of customer service even more welcome.The resolution turned out much better than I'd hoped for and I'm so glad that I ordered from InkFX rather than my local photo outlet."
Thanks again
Vicki Markovic ACT, Australia
---
Photoshop Clients Raves…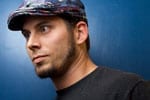 "The Digital Cosmetic Surgery DVD has greatly improved my Photoshop abilities.
The tutorials guide you through the process from start to finish, and the image files allow you to follow along with the tutorials to really get the feel of what is happening.
I'm very happy with it."
Joe Russo Baltimore, USA
---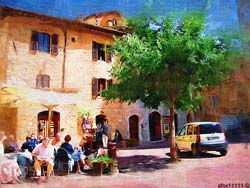 "Shane, Yes I am only too pleased to tell everyone out there that your tutorials are probably some of the very best on internet, conscise, easy to understand and often subjects that we are wondering about.
I am on the Gold Coast not far from you so the very best for the future and keep up the good work."
Anne Brooker, Australia
Instead of my photo will enclose one of my digital paintings.
---

"Shane, You have the greatest tutorials I have used.
I guess my favorite is the paint black and white pictures.
WOW! it is fantastic and very easy to follow."
Lee Trower
Owasso,
Oklahoma USA
---

"Shane, I have been and continue to use your two CDs, 78 Amazing Video Tutorials and Digital Cosmetic Surgery, on a daily basis.
They are extremely helpful, very interactive and have provided me with essential help on all of my photography.I utilize your email training/tutorials videos and I am always interested in learning the hidden goodies you point out in the Photoshop programs. Thanks for sharing your experience and knowledge with users like me, who value this assistance".
Ted Downing www.DowningImages.com Sarasota, Florida USA
---
"Shane, …This is the best Photoshop instruction I've found and I have done lots of workshops–even a 5-day Digital Media Academy by Stanford University at a big price.Your tutorials are better.
Jeanne Urbanek USA
---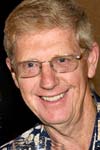 "I have purchased 5 of Shane's (PhotoshopZoo) DVD's and they are a fantastic resource!!
It is so good to have these excellent tutorials so readily available to prod/help any fading (or faded) memory of photoshop techniques.

Thank you Shane."
Cheers, John Hart, Australia
---

"Great tutorials! I have worked with Photoshop for years but it's amazing what tips you can pick up.
For instance, I never knew the crop tool could expand the picture area (Shane's example of adding a title to a studio print).How simple! I've always resized the canvas through the drop down menu, what a waste of time!"
Thanks again,
Mark Hemsley
Photographer & Photo Editor Sweden
www.photographics.se
---

"Hi Shane — Your video training is the best and easiest to use of the many I have tried over the years.
I very much appreciate the little "mini-trainings" which you email — it is just right for a break from a busy day to learn something new!
Of course the full DVD's are also very good and very clear."
Linda Russell
Rawlins, WY, USA
---

"Shane, I am very pleased with each and every tutorial I tried during the last week to ten days with each email arrival. I followed through with practice pictures on my own body of work (photos).
I wish to use this opportunity and thank you for your candid approach and straight forward tutorials.I have learned finally how to apply and use the quick mask technique to improve, change and work around fixing problem areas in photographs.
It was revelation for me in the last few days.I am a photographer mostly in art photography emigrated from the chemical dark room into digital image processing only three or four years ago now I am completely relying on my skills in Photoshop for all of my image processing workflow.
I used the darkroom facility for 30 years and now I am sitting in front of my computer reading how to books on Photoshop usage I am 70 years old living and working in ISRAEL.I'm so glad I found your site. I wish to thank much for your work, approach and tutorials, they are wonderful, thanks again."
Thanks again,
Zeev Deckel
Professional Photographer Israel
---
Shane, Thanks very much for the easy to follow tutorial videos you have been posting lately. I have bought Elements 8, and am learning from those same videos.
Your Adobe Photoshop Tutorials are some of the easiest I have found that helps me learn.
I have owned Elements 4, and never got my head around how to use it, but with your tutorials.I am now learning Photoshop Elements 8.
Thanks from Paulette In New Zealand."
---

Shane, I find the best way to convey a concept or process is to "keep it simple". And with a program like Adobe Photoshop, if you want to learn and remember the almost unlimited ways of creating your final project, it's best to do this with simple, easy to remember steps.
I want to thank you Shane for taking the time and energy by helping each one of us accomplish these steps. I own many of your "How-to" CDs, such as "Web Graphics" and "Photoshop for Photographers", and I continue to hone my skills as a member of Photoshopzoo.com.I appreciate the convenience of "looking back" at a previous online lesson to refresh my memory on specific steps or getting ideas on streamlining a process to help me meet a deadline.
Thanks for the recent emails offering folks the free "How-to" videos.I know that I can see these with my membership account, but it's nice to have specific videos brought to the forefront as reminders on all that's available at Photoshopzoo.com.
Even though other websites may offer similar training, I appreciate the "simple steps" process that you use and especially the feeling that I am listening to someone who truly wants your listeners to succeed.
I also enjoy your posts on Facebook, especially the most recent "heads-up" post about the free online "Dropbox" program.I use it daily as well as have encouraged others to use it. Again, thank you for keeping it simple and also making it fun. Keep up the great work! I know that it's hard work and time consuming, but there are many of us "out there" that truly appreciate the time you take to share your knowledge.
Your Photoshop apprentice,
Don Catlett Pennsylvania, U.S.A.
---

Shane, I really like all your tutorials. They have helped me in many occasions. Photoshop is so immense and offers so many ways to do things it is almost impossible to figure out the fastest or easiest way myself. Fortunately you have already done that for me.
This shows one of the great things about the web. Can you imagine having to visit you from Holland each time I need some help?
So I gladly look forward to new stuff on the site and hope you will keep up the good work for a long, long time.Cheers from the Netherlands, (or should that be Upperlands for you guys down under?)
Hans
---

"Working from home in a 1 person business, makes Shane's videos a great quick way to keep up with design hints and tricks. I love to watch the videos with my morning coffee and find that I always pick up something useful."
Keith Schekelhoff
Updated Printing Specialties Plantation Florida, USA
---

"Shane, I always find your tutorials easy to follow and the results that I have achieved out of them are now pushing me to new heights.
My wedding photo coverage and the output I put to them, the outlines, dropshadows etc leave my customers yearning for more because they at least have something unique. And because I can get back to the DVD each time I want to perfect something as I continue to impress my customers like a real pro.
I hadn't attended any Photoshop class before you came along but I can proudly say I have learned a lot from your cheap, short and informative tutorials and looking foward to learning even more from you.Thanks for the great work."
Michael Nsubuga
Professional Photographer Kampala-Uganda
---

"Shane, you are doing a great job with this site!
I am sending you a self portrait!
Have a great day and all the best!"
Lucian Olteanu
Bucharest, Romania
---

"Hi Shane, PhotoshopZoo.com & ProPhotoSecrets.com are amazing, fun and easy to use resources.
Thank you"
Rachael Miller,Australia
---

Hi Shane, I have the Digital Surgery CD and really enjoyed it. Pretty neat that you can do all that stuff, and I never even have the version of Photoshop you use.
I really look forward to getting Photoshop Zoo every morning.
It's neat being able to learn something new every day, and also a fun way to start the day. Plus with it being a video clip I can sit back and drink my coffee while learning.
— Larry Maturo
---

"Well what can I say…indeed a great learning tool and package and makes the challenge of learning Photoshop a rewarding experience.
Keep up the excellent work."
Michel Camilleri
Malta
---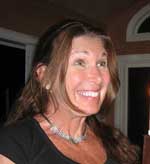 "Hi Shane,
It's a bright, beautiful Fall day here in Northern California. I'm a little tired though, after staying up all night reading your GREAT ebook.
Thank you for all your insight into the complicated world of Photoshop.
You make learning all of the necessary things FUN, and interesting. I appreciate, and respect your knowledge, and always look forward to learning something new through the eyes of Shane Goldberg!"
Fondly,
Barbara Littlefield Santa Cruz. California USA
---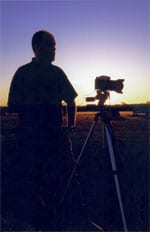 "Hi Shane, Thanks for the great Photoshop Book. Always available to refer back to, unlike Seminars and expensive courses which are great on the day, but when you come home – forgotten (except how much I paid).
The tutorials you provide are easy to follow, simple, yet complete and are always there when I need them.
Keep up the good work and keep the cool tutorials coming."
Regards,
Craig White
Professional Photographer, Australia
---

"Hello Shane I would want you to know that I enjoyed your tutorials and learned a lot.
I am 69 years old and over the years tried other avenues to learn Photo Shop but they were a sad comparison to your tutorials.Thank you"
Bob Grant USA
---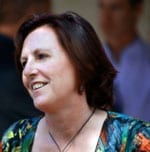 "Hi Shane Your site is great and the tutorials are so easy to follow, you've taught me a lot about photoshop which I've been able to pass on to my high school students.
Keep doing what you guys are doing! Thanks"
Nicola Gower Australia
---

"My work is based on the art of photography and I interpret my images onto large format printing using the giclee process. I work with digital and film and use Photoshop to enhance the images.
The information is invaluable. Thank you for taking the frustration out of Photoshop. It's professionally put together with it's easy to follow demonstration.
This has made a huge impact to my work.
Keep up the good work.
Regards
Christina Calathas
---
Hi Shane, I think I'm one of yours oldest clients, and in that long time all I want is to thank you for the great videos tutorials that helped me through my Photoshop learning, because despite my low experience in graphic design I was able to manage Photoshop really well.
All I wanted was to learn Photoshop in a fun way not related to work or something, and I got that in your videos.
Very Grateful
Henrique L. KonishiSP,
Brasil
P.S.: Excuse me for my bad English. (You should give English classes, I really would learn a lot).
---

"Hi Shane, I just want to say a BIG Thank You. I couldn't wait to start working on my pictures, and the instructions were clearly explained and very easy to follow. I couldn't believe how easy it was to fix some of my pictures, before I could only do the basic editing, fix lighting, colour corrections ect. but now I want to experiment more, thanks to you.
Some of the things you teach I have always wanted to do but didn't know where to start, for instance, putting a picture inside text. Normally books and online tutorials are too expensive but you have given me the chance to now work on my pictures and not be afraid to go one step further.You have made me very happy!
Kathy Purcell Murray Bridge South Australia
---

"…I don't know what to say other than 'Wow' Shane! I love your latest tutorial on web graphics. You have the ability on all your lessons to make an ametuer feel like a seasoned pro (and a damn good one at that!).
They are always fun, practical, informative, and just plain mind blowing! As I watch your tutorials, I follow along and do everything in PhotoShop myself.
At the end, I'm left speechless when I see what I (we) have created! Huge thanks again."
Cindy – Australia
---
"Shane, First of all thank you so much for responding so quickly regarding my query on "dropped shadows: your advice worked.
Regarding your video tutorials. I am a professional photographer working in Ireland. I have attended many workshops on photoshop given by visiting speakers from U.K., U.S.A., Europe etc. I will not be attending anymore.
Thankyou for taking the mystery out of photoshop. I had not intended going into the tutorial on 'Cropping' I knew all and what was there to learn, it is so straightforward. Was I so wrong. My method was so more complicated.
The same applied to 'Selection secrets'. In fact every tutorial I opened I learned invaluable information. You deserve great support and the ingenius idea of video format is the winner.By the time I finish work in the evening and then attend to my own life I end up falling asleep with the photoshop manual in my hand.
All I need now is another few hours in each day….which I entend finding. Cannot wait to practice, practice, practice."Renewed thanks,
Mary Ruane Brogan,
Ireland
Award Winning Photographer
---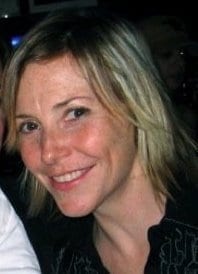 "SELDOM in the age of digital do we ever find excess time on hand — As a professional photographer I spend countless hours working with Photoshop, and Luckily "ProPhotoSecrets" helps streamline that time.
The site is easy to use and the tutorials are wonderful…of course, my level of experience often requires more in depth content, but I can already say the information I have read or downloaded has been GREATLY USEFUL and saved me much TIME (which is a rare commodity these days).
The site design is professional and easy to navigate with the added bonus of helpful/useful "links" – but I am most fond of the "Video Tutorials" because like many of us, visual learning in this fashion truly helps the information stick."
Kimberly
New Orleans, USA
www.kimberlymorand.com
---

"Hi Shane Just wanted to give you some feedback on your tutorials.
As a professional photographer I felt the need to master Photoshop.
I have spent a small fortune on videos, books and other training programs, however I have learnt more in the last 3 weeks from Shane's site Prophotosecrets.com than in the previous 3 months.
Shane's method of teaching is very clear and easy to learn." Well done Shane!"
Kind regards
John Miner
Creative Photographer
www.kombu.com
---
Hi Shane, I just wanted to write a quick note telling you how helpful your site, PhotoshopZoo.com, has been as I built and continue to build my 'side' career as a professional photographer.
It is a huge advantage to a photographer to have the basic photo editing skills that can quickly be learned on your site.
Almost every picture that I deliver to a client has had some Photoshop improvements.
The shots taken with quality equipment under good lighting conditions don't need much work but there is always things that can be improved like crop, composition, color correction etc.
I have a lot to learn yet but thanks to your great lessons I'm off to a solid start! I've attached a before and after of a picture that has been a commercial success, used in this businesses commercial ads.Thank you!!
Kevin Harrington – USA
---

"Shane, Wanted to say you are fantastic.
I have the big user guide but for me hands on which you provide is just what the doctor ordered. I have tried and tried to find something I could understand and you are already doing it.
I wanted to understand the tools and terms and tried doing it myself but again as I said, I am a hands on person and need another person to guide me because reading does not do enough for me. Your great.You are the Best out there."
Thank you so very Much.
Suzy in Austria Digital Photography Enthusiast
---
"Hi Shane, Firstly let me congratulate you for 'Photoshop for Photographers Book', I am a working Professional Freelance Photographer running my own business and have done so for the past 16 years.
I have Photographed Weddings, Sporting events, Real estate, as a pupil of film I stayed away from Digital until 4 years ago, then the switch.
Well let me say the transformation to digital was nothing less than fantastic. although trying to find out the simple methods of Color Correcting and the short cuts that you have provided in your CD's and book.I discovered that all my enquires led me to long winded explanations and then the head started to spin.
Well along came my savior, you guessed Shane Goldberg and your solution to digital photo editing online.I have downloaded your book in hard copy for my easy reference.
My suggestion to any Photographer or Color correction expert out there… Obtain a copy or go online the information that Shane is providing will prove to be the most valuable information you will ever get! Shane keep up the great work and I look forward to more tutorials."
Sincerely yours
Graham Guy
Graham Guy Photography Victoria, Australia
---
"Hi Shane, Your new book is fantastic.
Even after attending a Photoshop class at the local university, this book is much more practical, useful and, by far, much easier to understand. Not to mention that your price is less than one fourth the price of the class.
Being a bit technologically challenged and using my first DSLR camera, I needed help with Photoshop in a big way.
Your book is by far the best I've read.Also, the interesting way you have put together the tips and tutorials and pictures make everything fun.
The best part is that even at my age of 64 years, I can understand all that you have written." Many thanks and best wishes,
Tom Blizzard, retired math teacher Florida, USA
---
"Hi Shane, Since finding your site I cannot tell you how many hours of enjoyment you have given me by being able to work on my photos, I must have spent a small fortune on books and was even the oldest student at the tech collage at 69, all with only limited success.I am far from being a guru, but with your easy way of working around Photoshop and getting results that are great in my eyes, Even my grandkids think I am cool and that's a bonus on its own, Thanks again Shane
Cheers
Trevor Storr New Zealand
Click here to read more reviews on Google
Multi-Award Winning Printer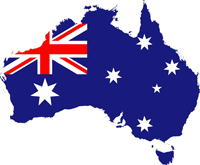 Australian Owned, Australian Made.
Gold Coast, Australia