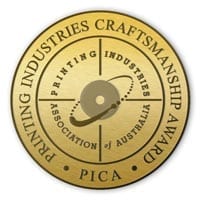 Our Aluminium HD Metal Prints are in a class of their own. We're proud of our achievements in Winning Gold Medals in both the State Queensland PICA / Printing Industries & Craftsmanship Awards and the National PICA Awards.
You can expect some serious WOW with this product. It looks a little like glass but with incredible clarity, it's light and ready to hang on the wall. The Chromaluxe product is the world's leading manufacturer of high-definition photo panels.
Chromaluxe Photo Panels are the #1 Choice for Professional Photographers and Interior Designers who can transform commercial and residential interiors into world class design experiences.
They come ready to hang on the wall and are guaranteed to WOW those who see them!
Note: Due to the nature of how the metal is printed there can be variations in the colour from your image. These variations can include a warmer tone, softer image and potentially less contrast. It doesn't mean your image will not look amazing! But, there may be a variation from your original. This is the nature of metal printing by dye sublimation (heat transfer). It is unlike any other printing method e.g. direct from computer to printer which increases the chances of variations due to the multi-step process.