RETURNS AND REPLACEMENTS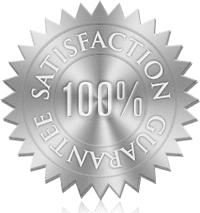 With Ink FX Printing®, your satisfaction is 100% guaranteed. If you are ever unhappy or upset with your order for *any reasonable reason, we will provide you with a full replacement or a full refund. No hassle, No problems.
Please contact us to arrange a refund or replacement. We may ask that you send us photos and return the unsatisfactory items.
If you request a refund, we'll credit the account you used to place your order. If you request a replacement, we will arrange for you to reorder the original items at no charge.
We also guarantee that our Canvases will not fade for 200+ Years. We use Archival media, and genuine inks.
THE OBVIOUS STUFF THAT STILL HAS TO BE SAID…
*This guarantee doesn't cover you if you provide the wrong file or a file (e.g. you wanted to upload your photo of your Dog but you gave us a photo of your car instead!) or a file that has errors or incorrect colour. Sadly we're not magicians or illusionists. We can only print the files that we're provided with. If your file is messed up or we think there may be an issue we will strive to contact you first to let you know!
Our system is fully colour managed and we use a world class Photographic Specific Software RIP set-up exactly for our Printer, Inks and Paper & Canvas we print on to ensure we print your file exactly as it is supplied – In plain english that means there is no chance the file will print incorrectly even if your monitor is not calibrated or you are looking at your laptop screen in the sun – that is irrelevant, we will print what you give us true to that file.
It may not look exactly the same as your screen as there are so many different variables e.g. the type of screen you have, the lighting in the room your screen is, the quality of your screen, it's age, the ambient light, calibration and quality of calibration, your eyes and so on. So if there is a variation from your screen and your end print that is ok, it just means we have printed your file exactly as you gave us and it could be any of those things above that has affected what you see and what you got.
If you have ANY questions or you're unsure about colour management on your end PLEASE call us. We can advise you on all of these matters to ensure you're getting the best result each and EVERY time!
We print for some top professional photographers throughout Australia and we NEVER have any issues with colour management. Very, very rarely we get someone who may mention about a slight difference between what they see on their screen and the end result but this is always addressed by the issues above on their end as we have eliminated any possible mis-management on our end.
Canvas and Prints will fade if left in direct sunlight over time.
Multi-Award Winning Printer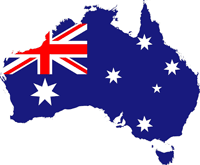 Australian Owned, Australian Made.
Gold Coast, Australia